The Story of Edgar Sawtelle Pg. 26-28
- David Wroblewski
Science Fiction
About the book:
Born mute, speaking only in sign, Edgar Sawtelle leads an idyllic life with his parents on their farm in remote northern Wisconsin. For generations, the Sawtelles have raised and trained a fictional ...(more)
More evidence of Schultz: opening a wall to replace a rotted-out window, they found handwriting on a timber, in pencil:
25 1/4 + 3 1/4 = 28 1/2
On another beam, a scribbled list:
lard
flour
tar 5 gal
matches
coffee
2 lb nails
Edgar was shocked to find words inside the walls of his house, scrawled by a man no one had ever seen. It made him want to peel open every wall, see what might be written along the roofline, under the stairs, above the doors. In time, by thought alone, Edgar constructed an image of Schultz so detailed he needn't even squint his eyes to call it up. Most important of all, he understood why Schultz had so mysteriously abandoned the farm: he'd grown lonely. After the fourth winter, Schultz couldn't stand it anymore, alone with the ponies and the cows and no one to talk to, no one to see what he had done or listen to what had happened--no one to witness his life at all. In Schultz's time, as in Edgar's, no neighbors lived within sight. The nights must have been eerie.
And so Schultz moved away, maybe south to Milwaukee or west to St. Paul, hoping to find a wife to return with him, help clear the rest of the land, start a family. Yet something kept him away. Perhaps his bride abhorred farm life. Perhaps someone fell sick. Impossible to know any of it, yet Edgar felt sure Schultz had accepted his grandfather's offer with misgivings. And that, he imagined, was the real reason the words kept falling off the telegram.
Of course, there was no reason to worry, and Edgar knew that, too. All that had happened forty years before he was born. His grandfather and grandmother moved to the farm without incident, and by Edgar's time it had been the Sawtelle place for as long as anyone could remember. John Sawtelle got work at the veneer mill in town and rented out the fields Schultz had cleared. Whenever he came across a dog he admired, he made a point to get down and look it in the eye. Sometimes he cut a deal with the owner. He converted the giant barn into a kennel, and there Edgar's grandfather honed his gift for breeding dogs, dogs so unlike the shepherds and hounds and retrievers and sled dogs he used as foundation stock they became known simply as Sawtelle dogs.
And John and Mary Sawtelle raised two boys as different from one another as night and day. One son stayed on the land after Edgar's grandfather retired to town a widower, and the other son left, they thought, for good.
The one that stayed was Edgar's father, Gar Sawtelle.
HIS PARENTS MARRIED LATE in life. Gar was over thirty, Trudy, a few years younger, and the story of how they met changed depending on whom Edgar asked and who was within earshot.
"It was love at first sight," his mother would tell him, loudly. "He couldn't take his eyes off me. It was embarrassing, really. I married him out of a sense of mercy."
"Don't you believe it," his father would shout from another room. "She chased me like a madwoman! She threw herself at my feet every chance she got. Her doctors said she could be a danger to herself unless I agreed to take her in."
On this topic, Edgar never got the same story twice. Once, they'd met at a dance in Park Falls. Another time, she'd stopped to help him fix a flat on his truck.
No, really, Edgar had pleaded.
The truth was, they were longtime pen pals. They'd met in a doctor's office, both of them dotted with measles. They'd met in a department store at Christmas, grabbing for the last toy on the shelf. They'd met while Gar was placing a dog in Wausau. Always, they played off each other, building the story into some fantastic adventure in which they shot their way out of danger, on the run to Dillinger's hideout in the north woods. Edgar knew his mother had grown up across the Minnesota border from Superior, handed from one foster family to another, but that was about all. She had no sisters or brothers, and no one from her side of the family came to visit. Letters addressed to her sometimes arrived, but she didn't hurry to open them.
On the living room wall hung a picture of his parents taken the day a judge in Ashland married them, Gar in a gray suit, Trudy in a knee-length white dress. They held a bouquet of flowers between them and bore expressions so solemn Edgar almost couldn't recognize them. His father asked Doctor Papineau, the veterinarian, to watch the dogs while he and Trudy honeymooned in Door County. Edgar had seen snapshots taken with his father's Brownie camera: the two of them sitting on a pier, Lake Michigan in the background. That was it, all the evidence: a marriage license in the ammo box, a few pictures with wavy edges.
When they returned, Trudy began to share in the work of the kennel. Gar concentrated on the breeding and whelping and placing while Trudy took charge of the training--something that, no matter how they'd met, she shined at. Edgar's father freely admitted his limitations as a trainer. He was too kindhearted, too willing to let the dogs get close to performing a command without getting it right. The dogs he trained never learned the difference between a sit and a down and a stay--they'd get the idea that they ought to remain approximately where they were, but sometimes they'd slide to the floor, or take a few steps and then sit, or sit up when they should have stayed down, or sit down when they should have stood still. Always, Edgar's father was more interested in what the dogs chose to do, a predilection he'd acquired from his own father.
Trudy changed all that. As a trainer, she was relentless and precise, moving with the same crisp economy Edgar had noticed in teachers and nurses. And she had singular reflexes--she could correct a dog on lead so fast you'd burst out laughing to see it. Her hands would fly up and drop to her waist again in a flash, and the dog's collar would tighten with a quiet chink and fall slack again, just that fast, like watching a sleight-of-hand trick. The dog was left with a surprised look and no idea who'd hit the lead. In the winter they used the front of the cavernous hay mow for training, straw bales arranged as barriers, working the dogs in an enclosed world bounded by the loose scatter of straw underfoot and the roughhewn ridge beam above, the knotty roof planks a dark dome shot through with shingling nails and pinpoints of daylight and the crisscross of rafters hovering in the middle heights and the whole back half of the mow stacked ten, eleven, twelve high with yellow bales of straw. The open space was still enormous. Working there with the dogs, Trudy was at her most charismatic and imperious. Edgar had seen her cross the mow at a dead run, grab the collar of a dog who refused to down, and bring it to the floor, all in a single balletic arc. Even the dog had been impressed: it capered and spun and licked her face as though she had performed a miracle on its behalf.
Even if Edgar's parents remained playfully evasive on the subject of how they'd met, other questions they answered directly. Sometimes they lapsed into stories about Edgar himself, his birth, how they'd worried over his voice, how he and Almondine had played together from before he was out of his crib. Because he worked beside them every day in the kennel--grooming, naming, and handling the dogs while they waited turns for training--he had plenty of chances to sign questions and wait and listen. In quieter moments they even talked about the sad things that had happened. Saddest of all was the story of that cross under the birches in the south field.
More from The Story of Edgar Sawtelle: &nbsp&nbsp&nbspExcerpt 2
You may also like: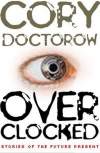 Cory Doctorow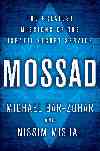 Michael Bar-Zohar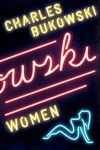 Charles Bukowski