The Blind Assassin
- Margaret Atwood
Historical
About the book:
Sexually explicit for its time, The Blind Assassin describes a risky affair in the turbulent thirties between a wealthy young woman and a man on the run. During their secret meetings in rented ...(more)
What will it be, then? he says. Dinner jackets and romance, or shipwrecks on a barren coast? You can have your pick: jungles, tropical islands, mountains. Or another dimension of space - that's what I'm best at.
Another dimension of space? Oh really!
Don't scoff, it's a useful address. Anything you like can happen there. Spaceships and skin-tight uniforms, ray guns, Martians with the bodies of giant squids, that sort of thing.
You choose, she says. You're the professional. How about a desert? I've always wanted to visit one. With an oasis, of course. Some date palms might be nice. She's tearing the crust off her sandwich. She doesn't like the crusts.
Not much scope, with deserts. Not many features, unless you add some tombs. Then you could have a pack of nude women who've been dead for three thousand years, with lithe, curvaceous figures, ruby-red lips, azure hair in a foam of tumbled curls, and eyes like snake-filled pits. But I don't think I could fob those off on you. Lurid isn't your style.
You never know. I might like them.
I doubt it. They're for the huddled masses. Popular on the covers though - they'll writhe all over a fellow, they have to be beaten off with rifle butts.
Could I have another dimension of space, and also the tombs and the dead women, please?
That's a tall order, but I'll see what I can do. I could throw in some sacrificial virgins as well, with metal breastplates and silver ankle chains and diaphanous vestments. And a pack of ravening wolves, extra.
I can see you'll stop at nothing.
You want the dinner jackets instead? Cruise ships, white linen, wrist-kissing and hypocritical slop?
No. All right. Do what you think is best.
Cigarette?
She shakes her head for no. He lights his own, striking the match on his thumbnail.
You'll set fire to yourself, she says.
I never have yet.
She looks at his rolled-up shirt sleeve, white or a pale blue, then his wrist, the browner skin of his hand. He throws out radiance, it must be reflected sun. Why isn't everyone staring? Still, he's too noticeable to be out here - out in the open. There are other people around, sitting on the grass or lying on it, propped on one elbow - other picnickers, in their pale summer clothing. It's all very proper. Nevertheless she feels that the two of them are alone; as if the apple tree they're sitting under is not a tree but a tent; as if there's a line drawn around them with chalk. Inside this line, they're invisible.
Space it is, then, he says. With tombs and virgins and wolves - but on the instalment plan. Agreed?
The instalment plan?
You know, like furniture.
She laughs.
No, I'm serious. You can't skimp, it might take days. We'll have to meet again.
She hesitates. All right, she says. If I can. If I can arrange it.
Good, he says. Now I have to think. He keeps his voice casual. Too much urgency might put her off.
On the Planet of - let's see. Not Saturn, it's too close. On the Planet Zycron, located in another dimension of space, there's a rubble-strewn plain. To the north is the ocean, which is violet in colour. To the west is a range of mountains, said to be roamed after sunset by the voracious undead female inhabitants of the crumbling tombs located there. You see, I've put the tombs in right off the bat.
That's very conscientious of you, she says.
I stick to my bargains. To the south is a burning waste of sand, and to the east are several steep valleys that might once have been rivers.
I suppose there are canals, like Mars?
Oh, canals, and all sorts of things. Abundant traces of an ancient and once highly developed civilization, though this region is now only sparsely inhabited by roaming bands of primitive nomads. In the middle of the plain is a large mound of stones. The land around is arid, with a few scrubby bushes. Not exactly a desert, but close enough. Is there a cheese sandwich left?
She rummages in the paper bag. No, she says, but there's a hard-boiled egg. She's never been this happy before. Everything is fresh again, still to be enacted.
Just what the doctor ordered, he says. A bottle of lemonade, a hard-boiled egg, and Thou. He rolls the egg between his palms, cracking the shell, then peeling it away. She watches his mouth, the jaw, the teeth.
Beside me singing in the public park, she says. Here's the salt for it.
Thanks. You remembered everything.
This arid plain isn't claimed by anyone, he continues. Or rather it's claimed by five different tribes, none strong enough to annihilate the others. All of them wander past this stone heap from time to time, herding their thulks - blue sheep-like creatures with vicious tempers - or transporting merchandise of little value on their pack animals, a sort of three-eyed camel.
The pile of stones is called, in their various languages, The Haunt of Flying Snakes, The Heap of Rubble, The Abode of Howling Mothers, The Door of Oblivion, and The Pit of Gnawed Bones. Each tribe tells a similar story about it. Underneath the rocks, they say, a king is buried - a king without a name. Not only the king, but the remains of the magnificent city this king once ruled. The city was destroyed in a battle, and the king was captured and hanged from a date palm as a sign of triumph. At moonrise he was cut down and buried, and the stones were piled up to mark the spot. As for the other inhabitants of the city, they were all killed. Butchered - men, women, children, babies, even the animals. Put to the sword, hacked to pieces. No living thing was spared.
That's horrible.
Stick a shovel into the ground almost anywhere and some horrible thing or other will come to light. Good for the trade, we thrive on bones; without them there'd be no stories. Any more lemonade?
No, she says. We've drunk it all up. Go on.
The real name of the city was erased from memory by the conquerors, and this is why - say the taletellers - the place is now known only by the name of its own destruction. The pile of stones thus marks both an act of deliberate remembrance, and an act of deliberate forgetting. They're fond of paradox in that region. Each of the five tribes claims to have been the victorious attacker. Each recalls the slaughter with relish. Each believes it was ordained by their own god as righteous vengeance, because of the unholy practices carried on in the city. Evil must be cleansed with blood, they say. On that day the blood ran like water, so afterwards it must have been very clean.
Every herdsman or merchant who passes adds a stone to the heap. It's an old custom - you do it in remembrance of the dead, your own dead - but since no one knows who the dead under the pile of stones really were, they all leave their stones on the off chance. They'll get around it by telling you that what happened there must have been the will of their god, and thus by leaving a stone they are honouring this will.
There's also a story that claims the city wasn't really destroyed at all. Instead, through a charm known only to the King, the city and its inhabitants were whisked away and replaced by phantoms of themselves, and it was only these phantoms that were burnt and slaughtered. The real city was shrunk very small and placed in a cave beneath the great heap of stones. Everything that was once there is there still, including the palaces and the gardens filled with trees and flowers; including the people, no bigger than ants, but going about their lives as before - wearing their tiny clothes, giving their tiny banquets, telling their tiny stories, singing their tiny songs.
The King knows what's happened and it gives him nightmares, but the rest of them don't know. They don't know they've become so small. They don't know they're supposed to be dead. They don't even know they've been saved. To them the ceiling of rock looks like a sky: light comes in through a pinhole between the stones, and they think it's the sun.
The leaves of the apple tree rustle. She looks up at the sky, then at her watch. I'm cold, she says. I'm also late. Could you dispose of the evidence? She gathers eggshells, twists up wax paper.
No hurry, surely? It's not cold here.
There's a breeze coming through from the water, she says. The wind must have changed. She leans forward, moving to stand up.
Don't go yet, he says, too quickly.
I have to. They'll be looking for me. If I'm overdue, they'll want to know where I've been.
She smoothes her skirt down, wraps her arms around herself, turns away, the small green apples watching her like eyes.
More from The Blind Assassin : &nbsp&nbsp&nbspExcerpt 2
Similar excerpts: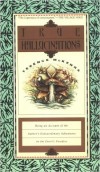 Terence Mckenna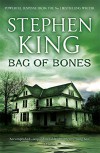 Stephen King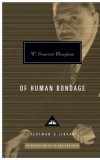 W. Somerset Maugham