A Clockwork Orange
- Anthony Burgess
Science Fiction
About the book:
In this nightmare vision of a not-too-distant future, fifteen-year-old Alex and his three friends rob, rape, torture and murder - for fun. Alex is jailed for his vicious crimes and the State ...(more)
When we got outside of the Duke of New York we viddied by the main bar's long lighted window, a burbling old pyahnitsa or drunkie, howling away at the filthy songs of his fathers and going blerp blerp in between as though it might be a filthy old orchestra in his stinking rotten guts. One veshch I could never stand was that. I could never stand to see a moodge all filthy and rolling and burping and drunk, whatever his age might be, but more especially when he was real starry like this one was. He was sort of flattened to the wall and his platties were a disgrace, all creased and untidy and covered in cal and mud and filth and stuff. So we got hold of him and cracked him with a few good horrorshow tolchoks, but he still went on singing. The song went:
And I will go back to my darling, my darling,
When you, my darling, are gone.
But when Dim fisted him a few times on his filthy drunkard's rot he shut up singing and started to creech: "Go on, do me in, you bastard cowards, I don't want to live anyway, not in a stinking world like this one." I told Dim to lay off a bit then, because it used to interest me sometimes to slooshy what some of these starry decreps had to say about life and the world. I said: "Oh. And what's stinking about it?"
He cried out: "It's a stinking world because it lets the young get on to the old like you done, and there's no law nor order no more." He was creeching out loud and waving his rookers and making real horrorshow with the slovos, only the odd blurp blurp coming from his keeshkas, like something was orbiting within, or like some very rude interrupting sort of a moodge making a shoom, so that this old veck kept sort of threatening it with his fists, shouting: "It's no world for any old man any longer, and that means that I'm not one bit scared of you, my boyos, because I'm too drunk to feel the pain if you hit me, and if you kill me I'll be glad to be dead."
We smecked and then grinned but said nothing, and then he said: "What sort of a world is it at all? Men on the moon and men spinning round the earth like it might be midges round a lamp, and there's not more attention paid to earthly law nor order no more. So your worst you may do, you filthy cowardly hooligans." Then he gave us some lip-music--"Prrrrzzzzrrrr"--like we'd done to those young millicents, and then he started singing again:
Oh dear dear land, I fought for thee
And brought thee peace and victory--
So we cracked into him lovely, grinning all over our litsos, but he still went on singing. Then we tripped him so he laid down flat and heavy and a bucketload of beer-vomit came whooshing out. That was disgusting so we gave him the boot, one go each, and then it was blood, not song nor vomit, that came out of his filthy old rot. Then we went on our way.
It was round by the Municipal Power Plant that we came across Billyboy and his five droogs. Now in those days, my brothers, the teaming up was mostly by fours or fives, these being like auto-teams, four being a comfy number for an auto, and six being the outside limit for gang-size. Sometimes gangs would gang up so as to make like malenky armies for big night-war, but mostly it was best to roam in these like small numbers. Billyboy was something that made me want to sick just to viddy his fat grinning litso, and he always had this von of very stale oil that's been used for frying over and over, even when he was dressed in his best platties, like now. They viddied us just as we viddied them, and there was like a very quit kind of watching each other now. This would be real, this would be proper, this would be the nozh, the oozy, the britva, not just fisties and boots. Billyboy and his droogs stopped what they were doing, which was just getting ready to perform something on a weepy young devotchka they had there, not more than ten, she creeching away but with her platties still on. Billyboy holding her by one rooker and his number-one, Leo, holding the other. They'd probably just been doing the dirty slovo part of the act before getting down to a malenky bit of ultra-violence. When they viddied us a-coming they let go of this boo-hooing little ptitsa, there being plenty more where she came from, and she ran with her thin white legs flashing through the dark, still going "Oh oh oh." I said, smiling very wide and droogie: "Well, if it isn't fat stinking billygoat Billyboy in poison. How art thou, thou globby bottle of cheap stinking chip-oil? Come and get one in the yarbles, if you have any yarbles, you eunuch jelly, thou." And then we started.
There were four of us to six of them, like I have already indicated, but poor old Dim, for all his dimness, was worth three of the others in sheer madness and dirty fighting. Dim had a real horrorshow length of oozy or chain round his waist, twice wound round, and he unwound this and began to swing it beautiful in the eyes or glazzies. Pete and Georgie had good sharp nozhes, but I for my own part had a fine starry horrorshow cut-throat britva which, at that time, I could flash and shine artistic. So there we were dratsing away in the dark, the old Luna with men on it just coming up, the stars stabbing away as it might be knives anxious to join in the dratsing. With my britva I managed to slit right down the front of one of Billyboy's droog's platties, very very neat and not even touching the plott under the cloth. Then in the dratsing this droog of Billyboy's suddenly found himself all opened up like a peapod, with his belly bare and his poor old yarbles showing, and then he got very razdraz, waving and screaming and losing his guard and letting in old Dim with his chain snaking whisssssshhhhhhhhh, so that old Dim chained him right in the glazzies, and this droog of Billyboy's went tottering off and howling his heart out. We were doing very horrorshow, and soon we had Billyboy's number-one down underfoot, blinded with old Dim's chain and crawling and howling about like an animal, but with one fair boot on the gulliver he was out and out and out.
Of the four of us Dim, as usual, came out the worst in point of looks, that is to say his litso was all bloodied and his platties a dirty mess, but the others of us were still cool and whole. It was stinking fatty Billyboy I wanted now, and there I was dancing about with my britva like I might be a barber on board a ship on a very rough sea, trying to get in at him with a few fair slashes on his unclean oily litso. Billyboy had a nozh, a long flick-type, but he was a malenky bit too slow and heavy in his movements to vred anyone really bad. And, my brothers, it was real satisfaction to me to waltz--left two three, right two three--and carve left cheeky and right cheeky, so that like two curtains of blood seemed to pour out at the same time, one on either side of his fat filthy oily snout in the winter starlight. Down this blood poured in like red curtains, but you could viddy Billyboy felt not a thing, and he went lumbering on like a filthy fatty bear, poking at me with his nozh.
Then we slooshied the sirens and knew the millicents were coming with pooshkas pushing out of the police-auto-windows at the ready. That weepy little devotchka had told them, no doubt, there being a box for calling the rozzes not too far behind the Muni Power Plant. "Get you soon, fear not," I called, "stinking billygoat. I'll have your yarbles off lovely.
More from A Clockwork Orange: &nbsp&nbsp&nbspExcerpt 2
You may also like: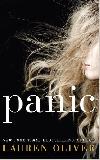 Lauren Oliver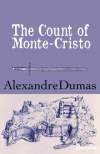 Alexandre Dumas

Charles Bukowski