Wuthering Heights
- Emily Bronte
Classic
About the book:
Wuthering Heights, the only novel by Emily Bronte, is a wild and transcendent love story between Catherine and Heatchcliff; it combines elements of selfless surrender with vengeance and ...(more)
'You have lived here a considerable time,' I commenced; 'did you not say sixteen years?'
'Eighteen, sir: I came when the mistress was married, to wait on her; after she died, the master retained me for his housekeeper.'
'Indeed.'
There ensued a pause. She was not a gossip, I feared; unless about her own affairs, and those could hardly interest me. However, having studied for an interval, with a fist on either knee, and a cloud of meditation over her
ruddy countenance, she ejaculated - 'Ah, times are greatly changed since then!'
'Yes,' I remarked, 'you've seen a good many alterations, I suppose?'
'I have: and troubles too,' she said.
'Oh, I'll turn the talk on my landlord's family!' I thought to myself. 'A good subject to start! And that pretty girl-widow, I should like to know her history: whether
she be a native of the country, or, as is more probable, an exotic that the surly INDIGENAE will not recognise for kin.'
With this intention I asked Mrs. Dean why Heathcliff let Thrushcross Grange, and preferred living in a situation and residence so much inferior.
'Is he not rich enough to keep the estate in good order?' I inquired.
'Rich, sir!' she returned. 'He has nobody knows what money, and every year it increases. Yes, yes, he's rich enough to live in a finer house than this: but he's very near - close-handed; and, if he had meant to flit to Thrushcross Grange, as soon as he heard of a good tenant he could not have borne to miss the chance of getting a few hundreds more. It is strange people should be so greedy, when they are alone in the world!'
'He had a son, it seems?'
'Yes, he had one - he is dead.'
'And that young lady, Mrs. Heathcliff, is his widow?'
'Yes.'
'Where did she come from originally?'
'Why, sir, she is my late master's daughter: Catherine Linton was her maiden name. I nursed her, poor thing! I did wish Mr. Heathcliff would remove here, and then we might have been together again.'
'What! Catherine Linton?' I exclaimed, astonished. But a minute's reflection convinced me it was not my ghostly Catherine. Then,' I continued, 'my predecessor's name was Linton?'
'It was.'
'And who is that Earnshaw: Hareton Earnshaw, who lives with Mr. Heathcliff? Are they relations?'
'No; he is the late Mrs. Linton's nephew.'
'The young lady's cousin, then?'
'Yes; and her husband was her cousin also: one on the mother's, the other on the father's side: Heathcliff married Mr. Linton's sister.'
'I see the house at Wuthering Heights has 'Earnshaw' carved over the front door. Are they an old family?'
'Very old, sir; and Hareton is the last of them, as our Miss Cathy is of us - I mean, of the Lintons. Have you been to Wuthering Heights? I beg pardon for asking; but I should like to hear how she is!'
'Mrs. Heathcliff? she looked very well, and very handsome; yet, I think, not very happy.'
'Oh dear, I don't wonder! And how did you like the master?'
'A rough fellow, rather, Mrs. Dean. Is not that his character?
'Rough as a saw-edge, and hard as whinstone! The less you meddle with him the better.'
'He must have had some ups and downs in life to make him such a churl. Do you know anything of his history?'
'It's a cuckoo's, sir - I know all about it: except where he was born, and who were his parents, and how he got his money at first. And Hareton has been cast out like an unfledged dunnock! The unfortunate lad is the only one in all this parish that does not guess how he has been cheated.'
'Well, Mrs. Dean, it will be a charitable deed to tell me something of my neighbours: I feel I shall not rest if I go to bed; so be good enough to sit and chat an hour.'
'Oh, certainly, sir! I'll just fetch a little sewing, and then I'll sit as long as you please. But you've caught cold: I saw you shivering, and you must have some gruel to drive it out.'
The worthy woman bustled off, and I crouched nearer the fire; my head felt hot, and the rest of me chill: moreover, I was excited, almost to a pitch of foolishness,
through my nerves and brain. This caused me to feel, not uncomfortable, but rather fearful (as I am still) of serious effects from the incidents of to-day and yesterday. She returned presently, bringing a smoking basin and a basket of work; and, having placed the former on the hob, drew in her seat, evidently pleased to find me so companionable.
Before I came to live here, she commenced - waiting no farther invitation to her story - I was almost always at Wuthering Heights; because my mother had nursed Mr. Hindley Earnshaw, that was Hareton's father, and I got used to playing with the children: I ran errands too, and helped to make hay, and hung about the farm ready for anything that anybody would set me to.
One fine summer morning - it was the beginning of harvest, I remember - Mr. Earnshaw, the old master, came down-stairs, dressed for a journey; and, after he had told Joseph what was to be done during the day, he turned to Hindley, and Cathy, and me - for I sat eating my porridge with them - and he said, speaking to his son, 'Now, my bonny man, I'm going to Liverpool to-day, what shall I bring you? You may choose what you like: only let it be little, for I shall walk
there and back: sixty miles each way, that is a long spell!' Hindley named a fiddle, and then he asked Miss Cathy; she was hardly six years old, but she could ride any horse in the stable, and she chose a whip. He did not forget me; for he had a kind heart, though he was rather severe sometimes. He promised to bring me a pocketful of apples and pears, and then he kissed his children, said good-bye, and set off.
It seemed a long while to us all - the three days of his absence - and often did little Cathy ask when he would be home. Mrs. Earnshaw expected him by supper-time on the third evening, and she put the meal off hour after hour; there were no signs of his coming, however, and at last the children got tired of running down to the gate to look. Then it grew dark; she would have had them to bed, but they begged sadly to be allowed to stay up; and, just about eleven o'clock, the door-latch was raised quietly, and in stepped the master. He threw himself into a chair, laughing and groaning, and bid them all stand off, for he was nearly killed - he would not have such another walk for the three kingdoms.
'And at the end of it to be flighted to death!' he said, opening his great-coat, which he held bundled up in his arms. 'See here, wife! I was never so beaten with anything in my life: but you must e'en take it as a gift of God; though it's as dark almost as if it came from the devil.'
We crowded round, and over Miss Cathy's head I had a peep at a dirty, ragged, black-haired child; big enough both to walk and talk: indeed, its face looked older than Catherine's; yet when it was set on its feet, it only stared round, and repeated over and over again some gibberish that nobody could understand. I was frightened, and Mrs. Earnshaw was ready to fling it out of doors: she did fly up, asking how he could fashion to bring that gipsy brat into the house, when they had their own bairns to feed and fend for? What he meant to do with it, and whether he were mad?
The master tried to explain the matter; but he was really half dead with fatigue, and all that I could make out, amongst her scolding, was a tale of his seeing it starving, and houseless, and as good as dumb, in the streets of Liverpool, where he picked it up and inquired for its owner. Not a soul knew to whom it belonged, he said; and his money and time being both limited, he thought it better to take it home with him at once, than run into vain expenses there: because he was determined he would not leave it as he found it. Well, the conclusion was, that my mistress grumbled herself calm; and Mr. Earnshaw told me to wash it, and give it clean things, and let it sleep with the children.
Hindley and Cathy contented themselves with looking and listening till peace was restored: then, both began searching their father's pockets for the presents he had promised them. The former was a boy of fourteen, but when he drew out what had been a fiddle, crushed to morsels in the great-coat, he blubbered aloud; and Cathy, when she learned the master had lost her whip in attending on the stranger, showed her humour by grinning and spitting at the stupid little thing; earning for her pains a sound blow from her father, to teach her cleaner manners. They entirely refused to have it in bed with them, or even in their room; and I had no more sense, so I put it on the landing of the stairs, hoping it might he gone on the morrow. By chance, or else attracted by hearing his voice, it crept to Mr. Earnshaw's door, and there he found it on quitting his chamber. Inquiries were made as to how it got there; I was obliged to confess, and in recompense for my cowardice and inhumanity was sent out of the house.
This was Heathcliff's first introduction to the family. On coming back a few days afterwards (for I did not consider my banishment perpetual), I found they had christened him 'Heathcliff': it was the name of a son who died in childhood, and it has served him ever since, both for Christian and surname.
More from Wuthering Heights: &nbsp&nbsp&nbspExcerpt 1
Similar excerpts: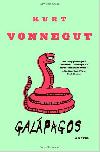 Kurt Vonnegut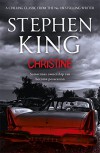 Stephen King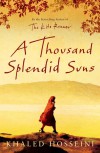 Khaled Hosseini