Excerpt from
The Judgment Pg. 27-31
- Franz Kafka
Short story/Fiction
This Sunday morning he wrote a long letter in which he announced the recent engagement with the following words:
??I have saved the best news until the end. I am now engaged to Miss Frieda Brandenfeld. She is a girl from a well-to-do family that settled here long after your departure, so you will hardly have known them. There will be ample opportunity to tell you more about my bride, suffice to say that I am very happy, and that our mutual relationship has changed only inasmuch as you are now going to have a happy friend in me instead of just an ordinary friend. Moreover in my bride, who greets you heartily and will write you a letter soon, you will gain a sincere friend, which is not such a bad thing for a bachelor. I know that it is difficult for you to pay us a visit for all sorts of reasons, but would my wedding not be the right opportunity to at least once push all obstacles out of the way? Be that as it may, act without regard to anything beyond your own perspective.??
Holding this letter in his hand, Georg sat a long time at his desk facing the window. With an absent-minded smile he answered the greeting of an acquaintance who walked by on the lane outside.
At last he put the letter in his pocket and went out of his room, across a small corridor, and into the room of his father, in which he had not been for months. There was no necessity for him to go there, since he had daily contact with his father in the business, and they ate lunch together in an eating house. In the evenings, each of them catered for himself. But they would sit together a while in their common living room, each reading his own newspaper, unless, and this happened quite often, Georg went out with friends or visited his bride.
Georg was surprised how dark his father's room was, even on this sunny morning. It was the shadow cast by the high wall just beyond the courtyard. The father sat near the window in a corner that was decorated with various mementos of the late mother, and was reading the paper that he held inclined to his eyes in an attempt to compensate some sight defect. On the table was the remainder of the breakfast that he seemed hardly to have touched.
??Ah, Georg!?? said the father and immediately came towards him. His heavy dressing gown opened as he walked, the ends flattered around him.
??My father is still a giant??, Georg said to himself.
??It's unbearably dark in here??, he said.
??Yes, it is dark??, the father answered.
??And you've closed the window????
??I prefer it like that.??
??It's quite warm outside??, Georg said absently, and sat down.
The father cleared away the dishes, leaving them on a cupboard.
??I only wanted to tell you,?? continued Georg, passively following the movements of the old man, ??that I have announced my engagement to Petersburg after all.?? He started to pull the letter out of his pocket and let it fall back again.
??To Petersburg??? the father asked.
??To my friend, of course??, Georg said and tried to meet the father's eyes. - ??In the office he is totally different,?? he thought, ??how broadly he sits here with his arms crossed over his chest.??
??Yes. Your friend??, the father said with emphasis.
??You remember, father, that I first wanted to withhold my engagement from him. Out of consideration, for no other reason. You know yourself, he is a difficult person. I thought that he could find out about my engagement from someone else, even if that's unlikely considering his isolated way of life - I can't prevent that, but I didn't want him to learn about it from me personally.??
??And now you've changed your mind??? the father asked, laid the big newspaper onto the window sill and on the paper his glasses, which he held covered with his hand.
??Yes, I've thought it over. If he is a good friend, I told myself, then my happy engagement is also good luck for him. So I no longer hesitated to announce it to him. But before I go to the letterbox I wanted to let you know.??
??Georg," the father said and widened his toothless mouth, ??listen! You came to me because of this matter in order to deliberate with me on it. That doubtlessly honours you. But if you don't tell me the whole truth now, then it's nothing, it is worse than nothing. I don't want to stir things up that don't belong here. Since the death of our dear mother certain un-nice things have happened. Maybe the time will also come for these, and maybe the time will come quicker than we think. Things occur in the business that I don't know about, maybe not purposely behind my back - I really don't want to think that it's behind my back, I'm no longer strong enough, my memory is failing. I can't keep so many things in my mind any more. That's firstly the run of nature, and secondly the death of our mom has depressed me much more than you. But because this thing lies before us, this letter, I beg you Georg, don't disappoint me. It's a trifle, it's not worth the breath, so don't disappoint me. Do you really have this friend in Petersburg???
Embarrassed, Georg stood up.
??Let's leave my friends alone. A thousand friends don't replace my father. Do you know what I believe? You don't spare yourself enough. But old age demands its rights. You are indispensible for me in the business, you know that too well. But should the business threaten your health, I would lock it up tomorrow, forever. It would be unacceptable. We have to work out a different way of life for you. From the ground up. Here you sit in the dark, and in the living room you could have a friendly light. You only nip at your breakfast instead of properly strengthening yourself. You sit with the window shut, whereas the fresh air would do you so much good. No, my father! I'll call the doctor and we'll follow his instructions. We will change the room, you will move into the front room and I will move in here. For you, it will mean no change, we will transfer all your things. But there's time for all that, right now lie down a bit, you really need some rest. Come, I'll help you undress. You'll see, I can manage it. Or do you want to go into the front room right now, then you can use my bed for the time being. Actually, that would be quite sensible.??
Georg stood beside his father, who had let his head with the scrubby white hair sink onto his breast.
??Georg??, the father said softly, motionless.
Georg kneed immediately next to the father. He saw the widened pupils in the tired face of the father focused on him.
??You have no friend in Petersburg. You were always a joker, and you have also not spared me. How can you possibly have a friend over there of all places! I can't believe that.??
??Think back a little, father,?? Georg said, raised the father from the armchair and, as he stood there fairly helplessly, took off his dressing gown, ??it must be almost three years ago, that my friend had visited us here. I remember you didn't like him particularly. Despite the fact that he was in my room I had denied him before you at least twice. I could well understand your bias against him, my friend has his peculiarities. And yet you could converse with him quite well. I was quite proud that you listened to him, nodded, and asked questions. If you think hard, it'll come back to you. He recounted unbelievable stories about the Russian revolution. Like the time he was on a business trip to Kiev, where he had witnessed a tumult in which a priest on a balcony cut a bloody cross into his flat hand that he then raised to address the crowd. You yourself retold that story to people here and there."
Meanwhile Georg succeeded in seating the father again, and pulling off his jersey trousers that he wore over the linen underwear, and his socks. At the appearance of the not so clean underwear he reproached himself of having neglected the father. Doubtlessly he should have seen it as his duty to watch over his father's change of underwear. He had not yet talked with his bride specifically about how they should organize his father's future, because they had tacitly assumed that the father would remain alone in the old dwelling. But now he made a firm decision to take the father with him to the prospective household. On looking more closely, it almost seemed that the care the father was to receive there would come too late.
About the book:
The Judgment, a story concerning the relationship between a son and his father, was considered by Kafka to be the best story he had ever written, even better than The Metamorphosis. It is the tale of a quiet young man caught in an outrageous situation.
Rife with hidden meanings and written in his unique prose style, The Judgment is still pondered over by critics and readers all over the world.
You may also like:
Eric Berne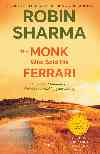 Robin Sharma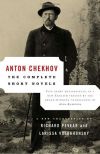 Joseph Conrad