Hearts in Atlantis
- Stephen King
Horror fiction
About the book:
Hearts in Atlantis is composed of five linked stories set in the years from 1960 to 1999. Each story is deeply rooted in the sixties, and each is haunted by the Vietnam War. Full of danger, ...(more)
Bobby Garfield's father had been one of those fellows who start losing their hair in their twenties and are completely bald by the age of forty-five or so. Randall Garfield was spared this extremity by dying of a heart attack at thirty-six. He was a real-estate agent, and breathed his last on the kitchen floor of someone else's house. The potential buyer was in the living room, trying to call an ambulance on a disconnected phone, when Bobby's dad passed away. At this time Bobby was three. He had vague memories of a man tickling him and then kissing his cheeks and his forehead. He was pretty sure that man had been his dad. Sadly missed, it said on Randall Garfield's gravestone, but his mom never seemed all that sad, and as for Bobby himself...well, how could you miss a guy you could hardly remember?
Eight years after his father's death, Bobby fell violently in love with the twenty-six-inch Schwinn in the window of the Harwich Western Auto. He hinted to his mother about the Schwinn in every way he knew, and finally pointed it out to her one night when they were walking home from the movies (the show had been The Dark at the Top of the Stairs, which Bobby didn't understand but liked anyway, especially the part where Dorothy McGuire flopped back in a chair and showed off her long legs). As they passed the hardware store, Bobby mentioned casually that the bike in the window would sure make a great eleventh-birthday present for some lucky kid.
"Don't even think about it," she said. "I can't afford a bike for your birthday. Your father didn't exactly leave us well off, you know."
Although Randall had been dead ever since Truman was President and now Eisenhower was almost done with his eight-year cruise, Your father didn't exactly leave us well off was still his mother's most common response to anything Bobby suggested which might entail an expenditure of more than a dollar. Usually the comment was accompanied by a reproachful look, as if the man had run off rather than died.
No bike for his birthday. Bobby pondered this glumly on their walk home, his pleasure at the strange, muddled movie they had seen mostly gone. He didn't argue with his mother, or try to coax her -- that would bring on a counterattack, and when Liz Garfield counterattacked she took no prisoners -- but he brooded on the lost bike...and the lost father. Sometimes he almost hated his father. Sometimes all that kept him from doing so was the sense, unanchored but very strong, that his mother wanted him to. As they reached Commonwealth Park and walked along the side of it -- two blocks up they would turn left onto Broad Street, where they lived -- he went against his usual misgivings and asked a question about Randall Garfield.
"Didn't he leave anything, Mom? Anything at all?"
A week or two before, he'd read a Nancy Drew mystery where some poor kid's inheritance had been hidden behind an old clock in an abandoned mansion. Bobby didn't really think his father had left gold coins or rare stamps stashed someplace, but if there was something, maybe they could sell it in Bridgeport. Possibly at one of the hockshops. Bobby didn't know exactly how hocking things worked, but he knew what the shops looked like -- they had three gold balls hanging out front. And he was sure the hockshop guys would be happy to help them. Of course it was just a kid's dream, but Carol Gerber up the street had a whole set of dolls her father, who was in the Navy, had sent from overseas. If fathers gave things -- which they did -- it stood to reason that fathers sometimes left things.
When Bobby asked the question, they were passing one of the streetlamps which ran along this side of Commonwealth Park, and Bobby saw his mother's mouth change as it always did when he ventured a question about his late father. The change made him think of a purse she had: when you pulled on the drawstrings, the hole at the top got smaller.
"I'll tell you what he left," she said as they started up Broad Street Hill. Bobby already wished he hadn't asked, but of course it was too late now. Once you got her started, you couldn't get her stopped, that was the thing.
"He left a life insurance policy which lapsed the year before he died. Little did I know that until he was gone and everyone -- including the undertaker -- wanted their little piece of what I didn't have. He also left a large stack of unpaid bills, which I have now pretty much taken care of -- people have been very understanding of my situation, Mr. Biderman in particular, and I'll never say they haven't been."
All this was old stuff, as boring as it was bitter, but then she told Bobby something new. "Your father," she said as they approached the apartment house which stood halfway up Broad Street Hill, "never met an inside straight he didn't like."
"What's an inside straight, Mom?"
"Never mind. But I'll tell you one thing, Bobby-O: you don't ever want to let me catch you playing cards for money. I've had enough of that to last me a lifetime."
Bobby wanted to enquire further, but knew better; more questions were apt to set off a tirade. It occurred to him that perhaps the movie, which had been about unhappy husbands and wives, had upset her in some way he could not, as a mere kid, understand. He would ask his friend John Sullivan about inside straights at school on Monday. Bobby thought it was poker, but wasn't completely sure.
"There are places in Bridgeport that take men's money," she said as they neared the apartment house where they lived. "Foolish men go to them. Foolish men make messes, and it's usually the women of the world that have to clean them up later on. Well..."
Bobby knew what was coming next; it was his mother's all-time favorite.
"Life isn't fair," said Liz Garfield as she took out her housekey and prepared to unlock the door of 149 Broad Street in the town of Harwich, Connecticut. It was April of 1960, the night breathed spring perfume, and standing beside her was a skinny boy with his dead father's risky red hair. She hardly ever touched his hair; on the infrequent occasions when she caressed him, it was usually his arm or his cheek which she touched.
"Life isn't fair," she repeated. She opened the door and they went in.
It was true that his mother had not been treated like a princess, and it was certainly too bad that her husband had expired on a linoleum floor in an empty house at the age of thirty-six, but Bobby sometimes thought that things could have been worse. There might have been two kids instead of just one, for instance. Or three. Hell, even four.
Or suppose she had to work some really hard job to support the two of them? Sully's mom worked at the Tip-Top Bakery downtown, and during the weeks when she had to light the ovens, Sully-John and his two older brothers hardly even saw her. Also Bobby had observed the women who came filing out of the Peerless Shoe Company when the three o'clock whistle blew (he himself got out of school at two-thirty), women who all seemed way too skinny or way too fat, women with pale faces and fingers stained a dreadful old-blood color, women with downcast eyes who carried their work shoes and pants in Total Grocery shopping bags. Last fall he'd seen men and women picking apples outside of town when he went to a church fair with Mrs. Gerber and Carol and little Ian (who Carol always called Ian-the-Snot). When he asked about them Mrs. Gerber said they were migrants, just like some kinds of birds -- always on the move, picking whatever crops had just come ripe. Bobby's mother could have been one of those, but she wasn't.
What she was was Mr. Donald Biderman's secretary at Home Town Real Estate, the company Bobby's dad had been working for when he had his heart attack. Bobby guessed she might first have gotten the job because Donald Biderman liked Randall and felt sorry for her -- widowed with a son barely out of diapers -- but she was good at it and worked hard. Quite often she worked late. Bobby had been with his mother and Mr. Biderman together on a couple of occasions -- the company picnic was the one he remembered most clearly, but there had also been the time Mr. Biderman had driven them to the dentist's in Bridgeport when Bobby had gotten a tooth knocked out during a recess game -- and the two grownups had a way of looking at each other. Sometimes Mr. Biderman called her on the phone at night, and during those conversations she called him Don. But "Don" was old and Bobby didn't think about him much.
Bobby wasn't exactly sure what his mom did during her days (and her evenings) at the office, but he bet it beat making shoes or picking apples or lighting the Tip-Top Bakery ovens at four-thirty in the morning. Bobby bet it beat those jobs all to heck and gone. Also, when it came to his mom, if you asked about certain stuff you were asking for trouble. If you asked, for instance, how come she could afford three new dresses from Sears, one of them silk, but not three monthly payments of $11.50 on the Schwinn in the Western Auto window (it was red and silver, and just looking at it made Bobby's gut cramp with longing). Ask about stuff like that and you were asking for real trouble.
More from Hearts in Atlantis: &nbsp&nbsp&nbspExcerpt 2
Similar excerpts:
Stephen Chbosky

Audrey Niffenegger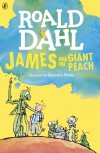 Roald Dahl