Excerpt from
Women Pg. 4-9
- Charles Bukowski
Classic
The Olympic was attended mostly by Latinos and lower class working whites, with a few movie stars and celebrities. There were many good Mexican fighters and they fought with their hearts. The only bad fights were when whites or blacks fought, especially the heavyweights.
Being there with Katherine felt strange. Human relationships were strange. I mean, you were with one person a while, eating and sleeping and living with them, loving them, talking to them, going places together, and then it stopped. Then there was a short period when you weren't with anybody, then another woman arrived, and you ate with her and fucked her, and it all seemed so normal, as if you had been waiting just for her and she had been waiting for you. I never felt right being alone; sometimes it felt good but it never felt right.
The first fight was a good one, lots of blood and courage. There was something to be learned about writing from watching boxing matches or going to the racetrack. The message wasn't clear but it helped me. That was the important part: the message wasn't clear. It was wordless, like a house burning, or an earthquake or a flood, or a woman getting out of a car, showing her legs. I didn't know what other writers needed; I didn't care, I couldn't read them anyway. I was locked into my own habits, my own prejudices. It wasn't bad being dumb if the ignorance was all your own. I knew that some day I would write about Katherine and that it would be hard. It was easy to write about whores, but to write about a good woman was much more difficult.
The second fight was good, too. The crowd screamed and roared and swilled beer. They had temporarily escaped the factories, the warehouses, the slaughterhouses, the car washes-- they'd be back in captivity the next day but now they were out--they were wild with freedom. They weren't thinking about the slavery of poverty. Or the slavery of welfare and food stamps. The rest of us would be all right until the poor learned how to make atom bombs in their basements.
All the fights were good. I got up and went to the restroom. When I got back Katherine was very still. She looked more like she should be attending a ballet or a concert. She looked so delicate and yet she was such a marvelous fuck.
I kept drinking and Katherine would grab one of my hands when a fight became exceptionally brutal. The crowd loved knockouts. They screamed when one of the fighters was on the way out. They were landing those punches. Maybe they were punching out their bosses or their wives. Who knew? Who cared? More beer.
I suggested to Katherine that we leave before the final bout. I'd had enough.
"All right," she said.
We walked up the narrow aisle, the air blue with smoke. There was no whistling, no obscene gestures. My scarred and battered face was sometimes an asset.
We walked back to the small parking lot under the freeway. The '67 blue Volks was not there. The '67 model was the last good Volks--and the young men knew it. "Hepburn, they stole our fucking car."
"Oh Hank, surely not!"
"It's gone. It was sitting there." I pointed. "Now it's gone."
"Hank, what will we do?"
"We'll take a taxi. I really feel bad."
"Why do people do that?"
"They have to. It's their way out."
We went into a coffee shop and I phoned for a cab. We ordered coffee and doughnuts. While we had been watching the fights they had pulled the coathanger and hotwire trick. I had a saying, "Take my woman, but leave my car alone." I would never kill a man who took my woman; I might kill a man who took my car.
The cab came. At my place, luckily, there was beer and some vodka. I had given up all hope of staying sober enough to make love. Katherine knew it. I paced up and down talking about my '67 blue Volks. The last good model. I couldn't even call the police. I was too drunk. I'd have to wait until morning, until noon.
"Hepburn," I told her, "it's not your fault, you didn't steal it!"
"I wish I had, you'd have it now."
I thought of 2 or 3 young kids racing my blue baby down along the Coast Highway, smoking dope, laughing, opening it up. Then I thought of all the junkyards along Santa Fe Avenue. Mountains of bumpers, windshields, doorhandles, wiper motors, engine parts, tires, wheels, hoods, jacks, bucket seats, front wheel bearings, brake shoes, radios, pistons, valves, carburetors, cam shafts, transmissions, axles--my car soon would be just a pile of accessories. That night I slept up against Katherine, but my heart was sad and cold.
Luckily I had auto insurance that paid for a rental car. I drove Katherine to the racetrack in it. We sat in the sundeck at Hollywood Park near the stretch turn. Katherine said she didn't want to bet but I took her inside and showed her the toteboard and the betting windows.
I put 5 win on a 7 to 2 shot with Early Lick, my favorite kind of horse. I always figured if you're going to lose you might as well lose in front; you had the race won until somebody beat you. The horse went wire to wire, pulling away at the end. It paid $9.40 and I was $17.50 ahead.
The next race she remained in her seat while I went to make my bet. When I came back she pointed to a man two rows below us. "See that man there?"
"Yes."
"He told me he won $2,000 yesterday and that he's $25,000 ahead for the meet." "Don't you want to bet? Maybe we all can win."
"Oh no, I don't know anything about it."
"It's simple: you give them a dollar and they give you 84 cents back. It's called the 'take.' The state and the track split it about even. They don't care who wins the race, their take is out of the total mutual pool."
In the second race my horse, the 8 to 5 favorite, ran second. A longshot had nosed me at the wire. It paid $45.80.
The man two rows down turned and looked at Katherine. "I had it," he told her, "I had ten on the nose."
"Oooh," she told him, smiling, "that's good."
I turned to the third race, an affair for 2-year-old maiden colts and geldings. At 5 minutes to post I checked the tote and went to bet. As I walked away I saw the man two rows down turn and begin talking to Katherine. There were at least a dozen of them at the track every day, who told attractive women what big winners they were, hoping that somehow they would end up in bed with them. Maybe they didn't even think that far; maybe they only hoped vaguely for something without being quite sure what it was. They were addled and dizzied, taking the 10-count. Who could hate them? Big winners, but if you watched them bet, they were usually at the 2 dollar window, their shoes down at the heels and their clothing dirty. The lowest of the breed.
I took the even money shot and he won by 6 and paid $4.00. Not much, but I had him ten win. The man turned around and looked at Katherine. "I had it," he told her. "$100 to win."
Katherine didn't answer. She was beginning to understand. Winners didn't shoot off their mouths. They were afraid of getting murdered in the parking lot.
After the fourth race, a $22.80 winner, he turned again and told Katherine, "I had that one, ten across."
She turned away. "His face is yellow, Hank. Did you see his eyes? He's sick."
"He's sick on the dream. We're all sick on the dream, that's why we're out here." "Hank, let's go."
"All right."
That night she drank half a bottle of red wine, good red wine, and she was sad and quiet. I knew she was connecting me with the racetrack people and the boxing crowd, and it was true, I was with them, I was one of them. Katherine knew that there was something about me that was not wholesome in the sense of wholesome is as wholesome does. I was drawn to all the wrong things: I liked to drink, I was lazy, I didn't have a god, politics, ideas, ideals. I was settled into nothingness; a kind of non-being, and I accepted it. It didn't make for an interesting person. I didn't want to be interesting, it was too hard. What I really wanted was only a soft, hazy space to live in, and to be left alone. On the other hand, when I got drunk I screamed, went crazy, got all out of hand. One kind of behavior didn't fit the other. I didn't care.
The fucking was very good that night, but it was the night I lost her. There was nothing I could do about it. I rolled off and wiped myself on the sheet as she went into the bathroom. Overhead a police helicopter circled over Hollywood.
About the book:
Women follows the antics of Bukowski's alter ego Henry Chinaski. After decades of slacking off at low-paying dead-end jobs and scrimping by in run-down apartments, Chinaski sees his poetic star rising at last and at 50, is reveling in his rock-star life.
Women, replete with Buk's trademark humor and gritty honesty, is an apposite follow-up to his previous novels.
More from Women: &nbsp&nbsp&nbspExcerpt 2
You may also like: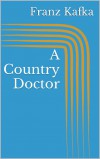 Franz Kafka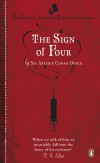 Arthur Conan Doyle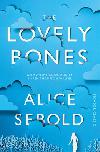 Alice Sebold