Hyperbole and a Half Pg. 16-19
- Allie Brosh
Humor
About the book:
Hyperbole and a Half is a combination of webcomic and blog written by Allie Brosh. The comic is drawn in Paintbrush and uses an exaggeratedly simple drawing style as an artistic device.It is a ...(more)
I've always wanted to not give a fuck. While crying helplessly into my pillow for no good reason. I would often fantasize that maybe someday I could be one of those stoic badasses whose emotions are mostly comprised of rock music and not being afraid of things. And finally--finally--after a lifetime of feelings and anxiety and more feelings, I didn't have any feelings left. I had spent my last feeling being disappointed that I couldn't rent Jumanji.
I felt invincible.
But my expressions slowly flattened and blended together until it became obvious that there's a huge difference between not giving a fuck and not being able to give a fuck. Cognitively, you might know that different things are happening to you, but they don't feel very different.
Which leads to horrible, soul-decaying boredom.
More from Hyperbole and a Half: &nbsp&nbsp&nbspExcerpt 1
More in Humor: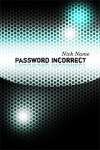 Nick Name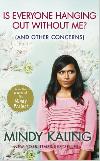 Mindy Kaling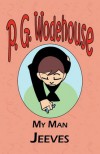 P. G. Wodehouse