Yes Please
- Amy Poehler
Humor
About the book:
In Amy Poehler's highly anticipated first book,Yes Please, she offers up a big juicy stew of personal stories, funny bits on sex and love and friendship and parenthood and real life advice (some ...(more)
I made terrible mistakes while I tried to write this book. I asked people who have already finished books for advice, which is akin to asking a mother with a four-year-old what childbirth is like. All the edges have been rounded and they have forgotten the pain. Their books are finished and in their libraries, so all they end up talking about is how you need to "stick to your guns" and "not let the editors push you around" and that "your title is important." Stick to my guns? I am hiding from my editors because I feel so guilty that I haven't worked hard enough and given them something genius or interesting or new. My title is important? Well, I am screwed, because right now I am vacillating between The Secret 2 and Mosquitos Love Me: A Woman's Guide to Getting Her Funk ON. The only people I can stand to read right now are Pema Chodron, who reminds me that life is messy and everything is a dream, and Stephen King and Anne Lamott, who are two of my favorite writers on writing. But now that I think of it, both of them are funnier than me, so they can tie their sixty-eight books to their ankles and go jump in a lake.
In my desperation, I searched out other writers who were struggling and asked them if they wanted to take a break from their own misery and contribute to my book so I would have fewer pages to fill. I thought about asking Hillary Clinton but realized she was too busy writing, finishing, and publishing her own book. If I had timed it better, I could have contributed to her book and she could have contributed to mine. But I blew it. I guess my essay "Judge Judy, American Hero" will have to be read in Harper's at a later date.
Writing this book has been so hard I wrote a Parks and Recreation script in three days. It was a joy, writing in a voice that wasn't my own. I have also written two screenplays in the time it has taken me to crank this sucker out. (This isn't true but whatever. I can write a screenplay in my sleep. Shiiiiiiit.)
So what do I do? What do we do? How do we move forward when we are tired and afraid? What do we do when the voice in our head is yelling that WE ARE NEVER GONNA MAKE IT? How do we drag ourselves throught the much when our brain is telling us youaredumbandyouwillneverfinishandnoonecaresanditistimeyoustop?
Well, the first thing we do is take our brain out and put it in a drawer. Stick it somewhere and let it tantrum until it wears itself out. You may still hear the brain and all the shitty things it is saying to you, but it will be muffled, and just the fact that it is not in your head anymore will make things seem clearer. And then you just do it. You just dig in and write it. You use your body. You lean over the computer and stretch and pace. You write and then cook something and write some more. You put your hand on your heart and feel it beating and decide if what you wrote feels true. You do it because the doing of it is the thing. The doing is the thing. The talking and worrying and thinking is not the thing. That is what I know. Writing the book is about writing the book.
More from Yes Please: &nbsp&nbsp&nbspExcerpt 2
More in Humor: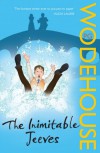 P. G. Wodehouse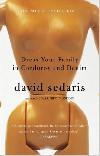 David Sedaris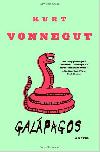 Kurt Vonnegut